September 2017
---
Latest 
07/09/2017
 First entry on the new website.
Currently we are stretched geographically from Dundee to Dunoon.
Our team has been battling the elements in Dunoon for the last 2 weeks---managed to get 350m2 laid on Friday/Saturday but trying to get it sealed has proved frustrating.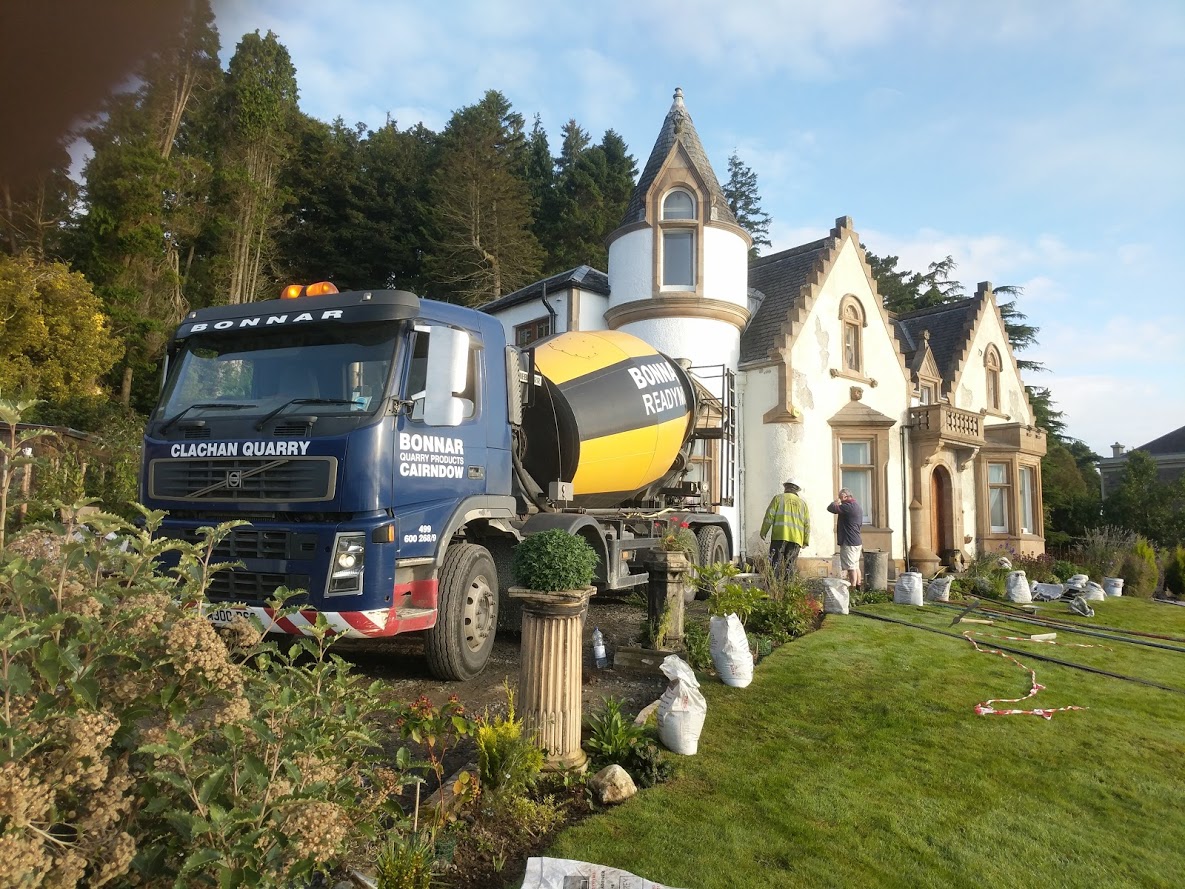 Thanks to David Bonnar for supplying the concrete on Saturday and sacrificing some of his step son's birthday!
We did get a small driveway laid in Port Glasgow on Tuesday - rustic/plum  - interesting colours - but the rain has blocked us this week.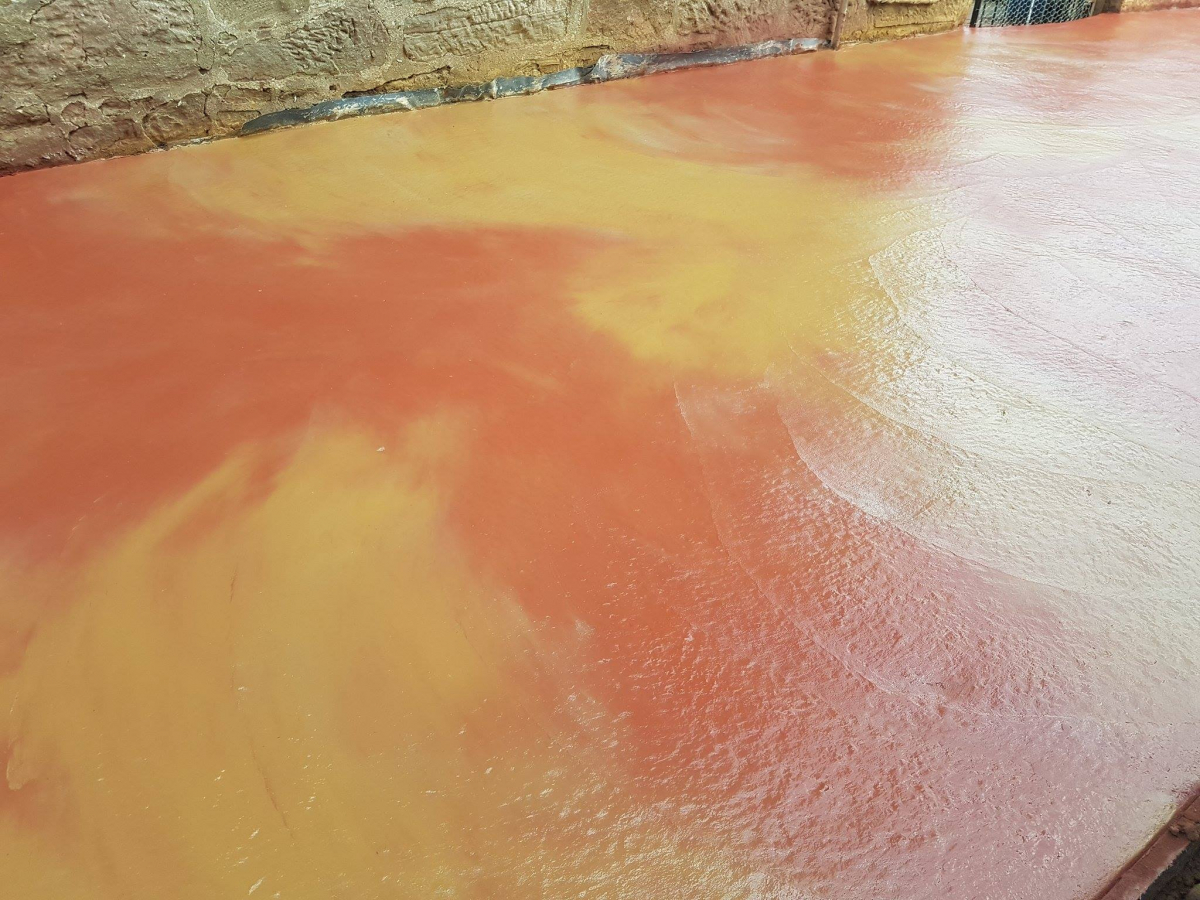 Four more prepared and ready to go including this small driveway in St Andrews(below)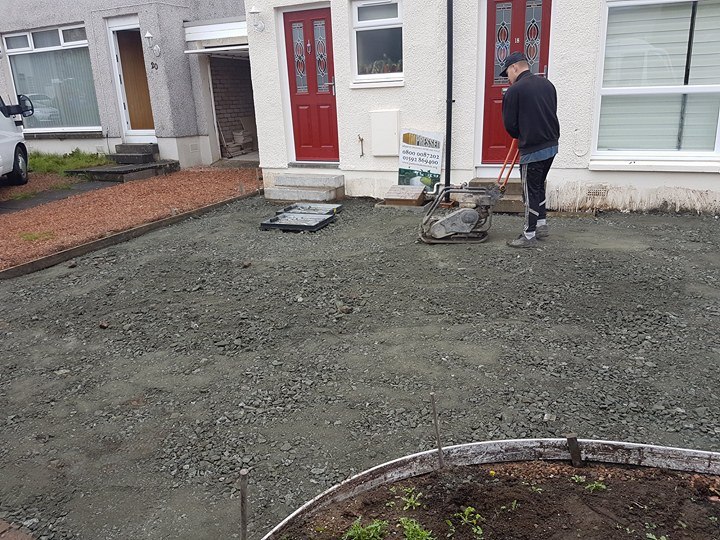 10/09/2017
Dunoon is finally sealed and complete after a week of solid rain - As a bonus we saw both seals and dolphin whilst doing our work.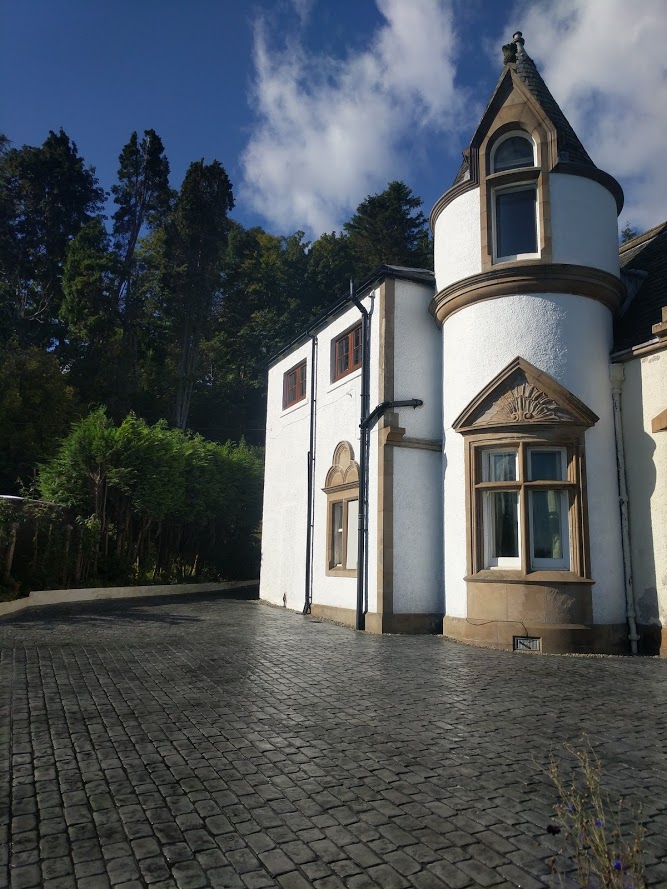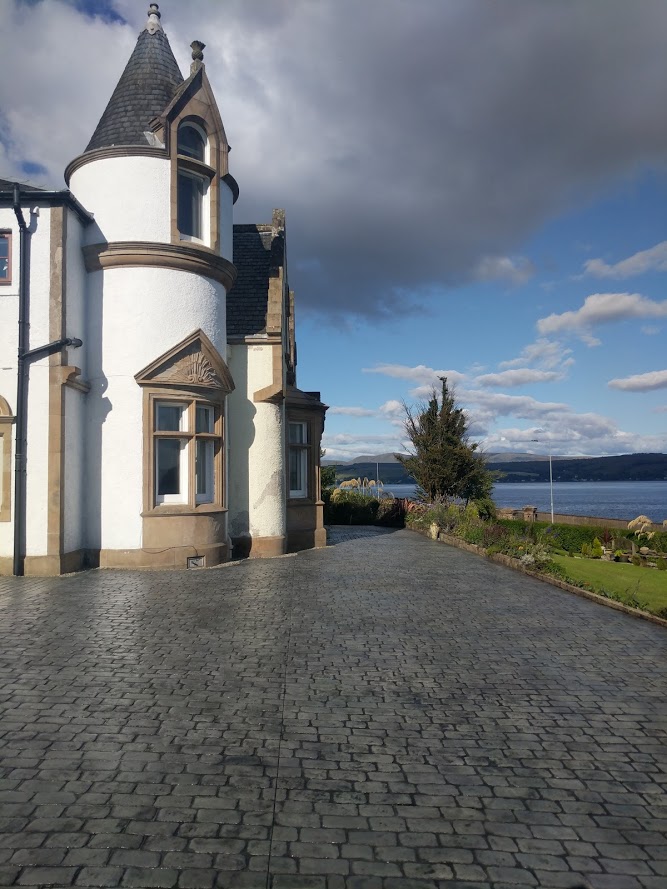 ---