Light-Weight Rendered Wall Coating - Impressed
This is not real stone!!! It is a tough, thick and light-weight rendered wall coating that can adhere to almost any surface and take on the appearance of almost any style of stonework or brickwork imaginable.
Its called Wallcrete and Impressed Ltd are your specialists in Scotland who will help you create the look you want around your property.
This rendered wall coating is Imprinted and then Hand Carved and Coloured to imitate any surface you require.
With an extremely high adhesive strength it can be applied over Brick or Block Work, Old Rendered Surfaces, Roughcast (pebble dashing), Painted Surfaces, Plaster, Plasterboard, Wood, Metal and even Glass.
Ideal as a complete house wall-coating or perhaps just cover that untidy garage wall. Garden walls (don't worry if they are not yet built, this can be arranged) conservatories, internal wall panels, fireplaces; anywhere that the appearance of genuine stonework can vastly improve the look.
Wallcrete rendering systems have been around in the United Kingdom for 12 years and has stood the test of time with a proven track record of durability and success. It continues to look beautiful after years of exposure to harsh weather conditions.  In the past decade we feel we have adapted our product to mimic traditional Scottish stonework. Take a look at some of this work.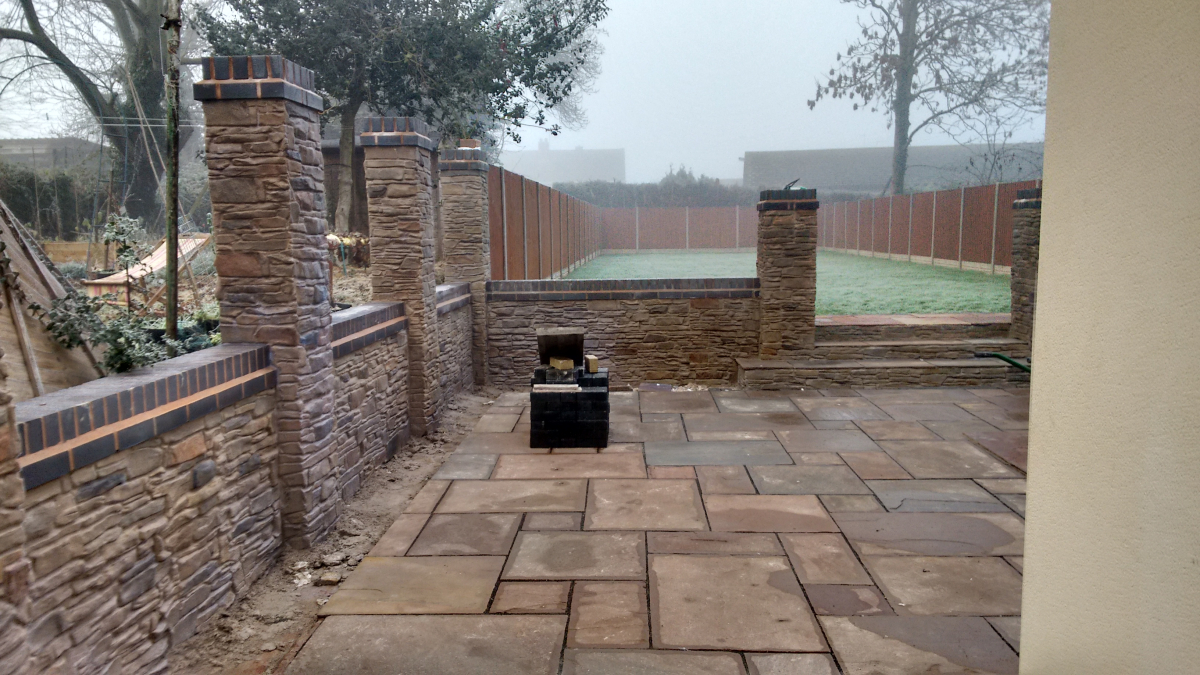 ABOVE - Stack Stone on a garden wall.
        BELOW - Ayrshire Sandstone to the  front of the house.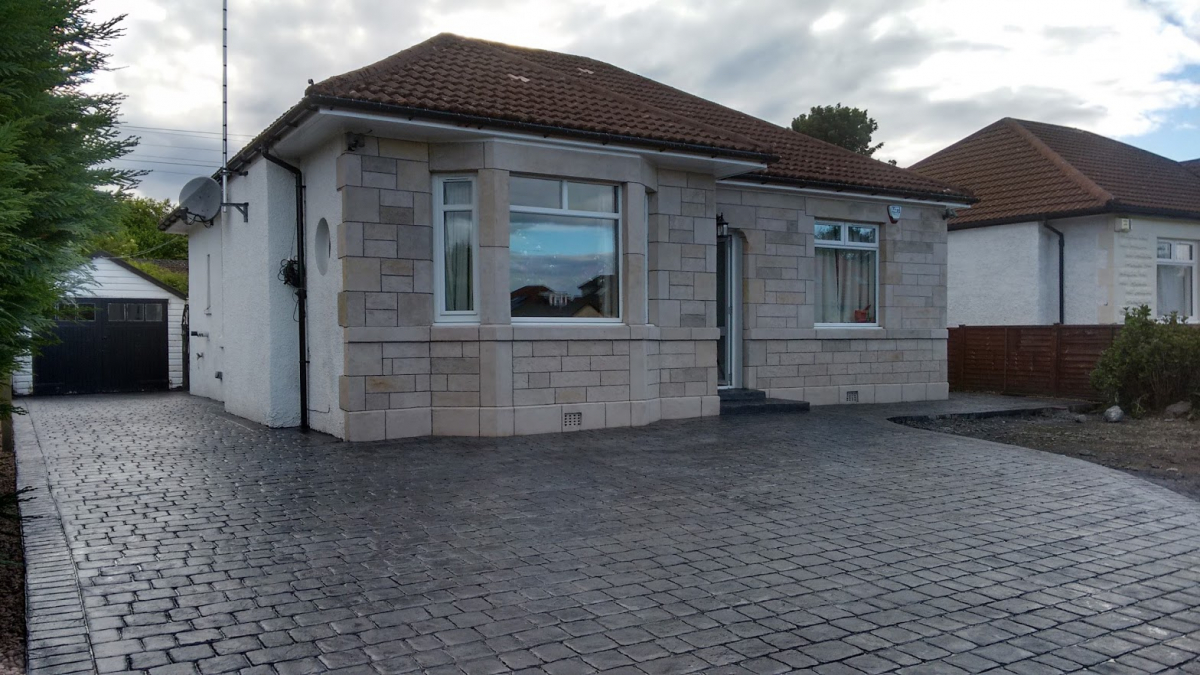 The key benefits of this system are:
Excellent Thermal Qualities

Flexible (allows for small movements)

A Powerful Dampness Deterrent (less than 1% porosity)

Durable and Lightweight

UV Resistant and Breathable

After Several Years the Colours Can be Changed Completely

It Can Only Be Installed by Trained and Certified Fitters.