Driveway Solutions Using Patterned Imprinted Concrete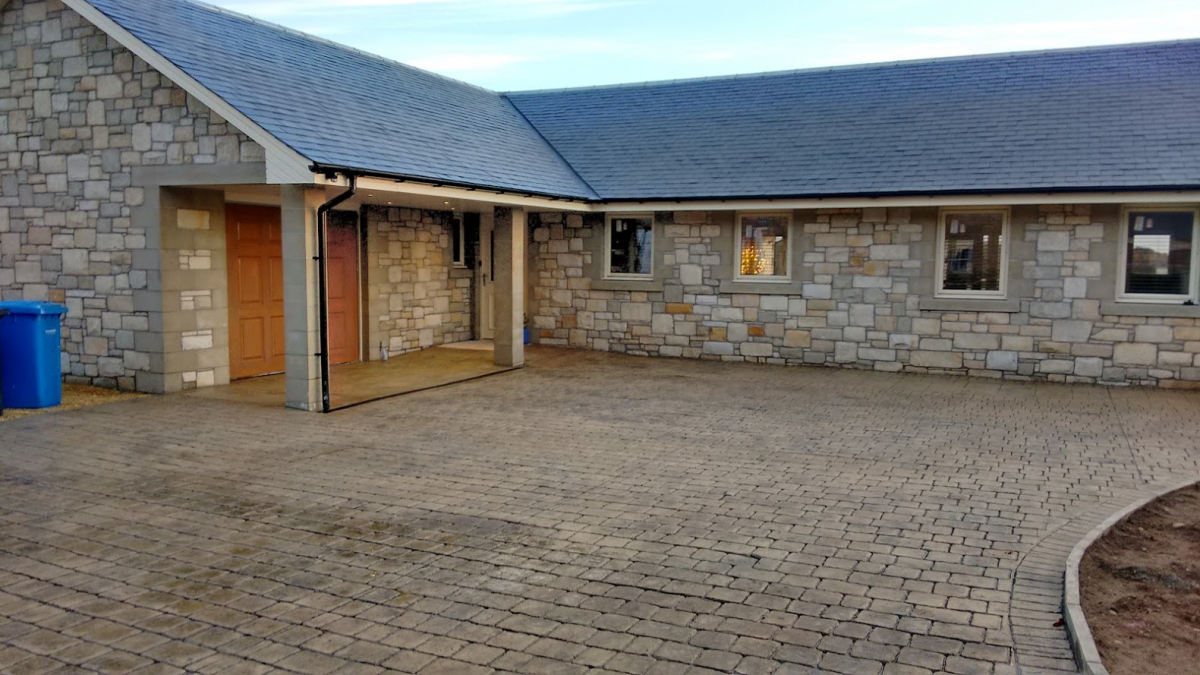 Impressed are specialists in laying Patterned Concrete driveways. We are based in Fife but are laying attractive imprinted concrete slate or blocks across Scotland at both domestic and commercial premises.
Imprinted concrete is a great choice for your new driveway with lots of ideas and patterns to choose from.
With 30 years experience in the field of laying patterned concrete solutions that includes being hired to build for example cobbled areas for film sets, means we know what we lay has to be long lasting.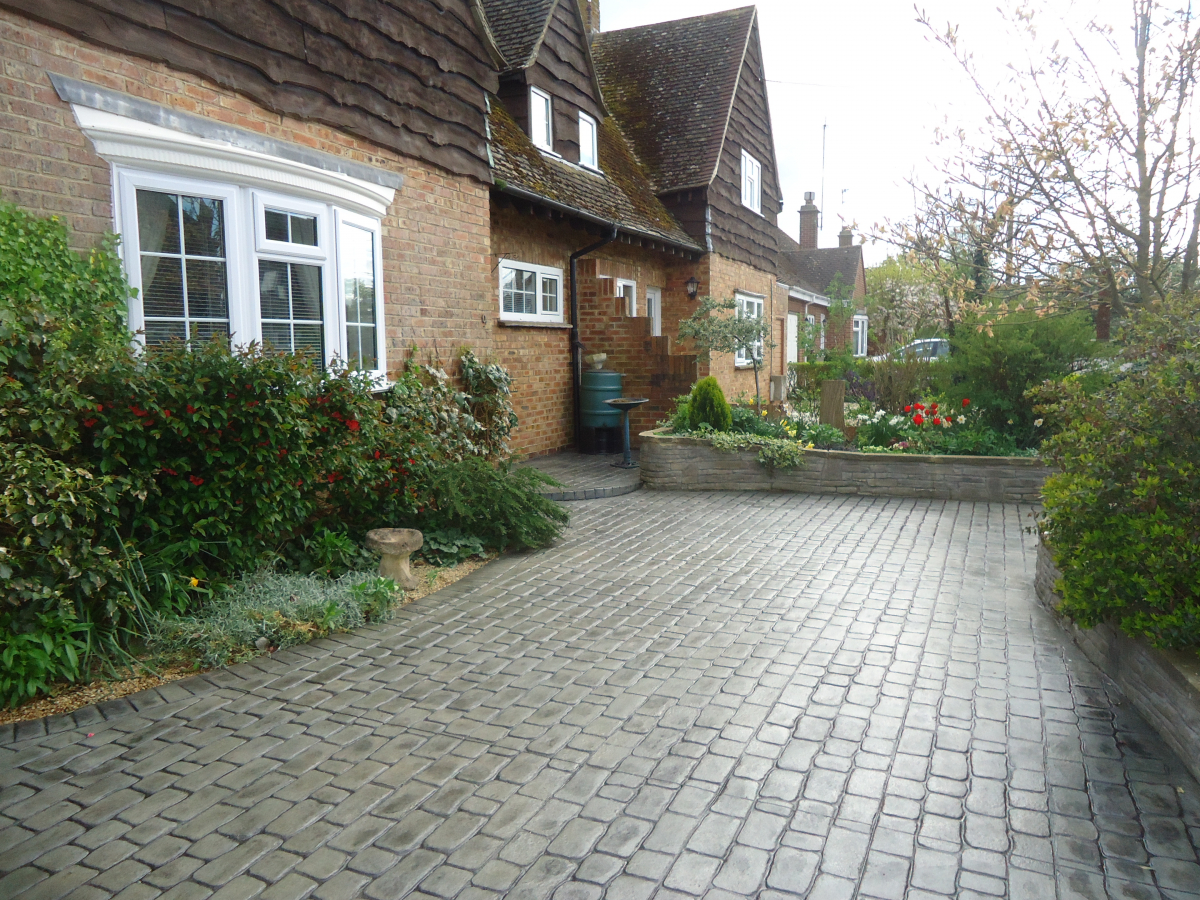 Why Pattern Imprinted Concrete? - Driveways
Here at Impressed Ltd we pride ourselves on the appearance, strength and durability of our finished product, but what makes Patterned Concrete driveways superior to the alternatives? Roman Cobble pattern imprinted concrete driveway.
All the strength of 100-150mm of fibre reinforced 30 newton concrete.pattern imprinted concrete driveway paving from Impressed Ltd, the patios and driveways professionals
A firm compacted sub-base and crack control joints to minimise any cracking.
The attractive appearance of cobbles, slate or blocks with no sinking or spreading.
Pattern Imprinted Concrete lends huge versatility to features such as steps and flower borders.
The bespoke design of each individual impressed driveway makes it unique.
Planning Permission is rarely required as we deal with all those requirements within the driveway design.
Low maintenance sealed surface enabling oil spillages to be easily removed.